August, 28 2017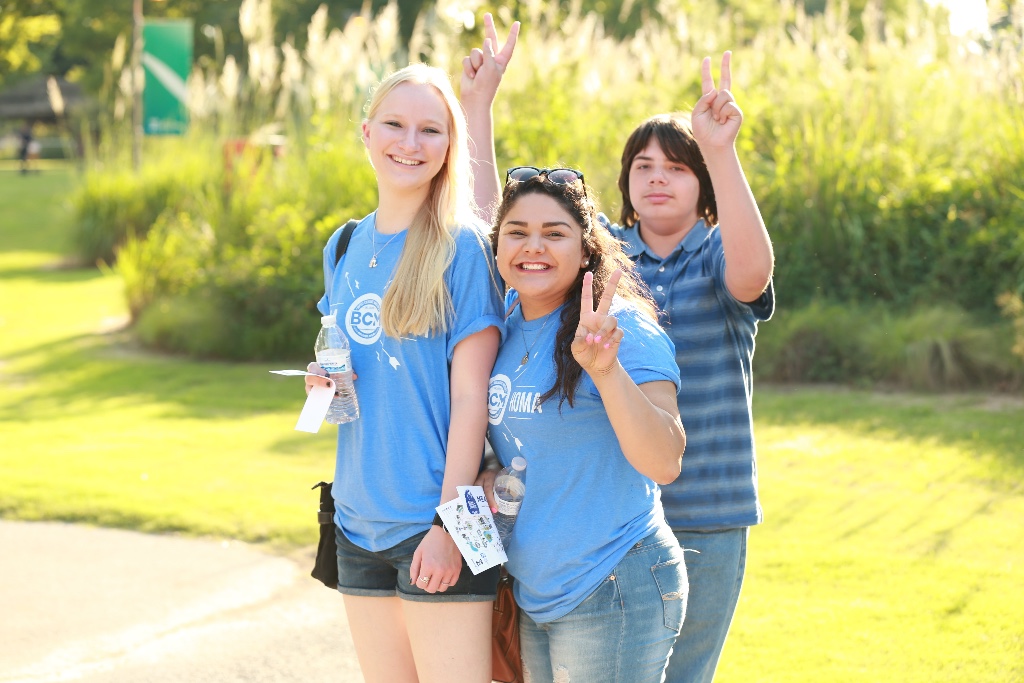 TCC students horsing around at Paint the Zoo Blue
Info Sessions Scheduled for College-wide Council and Committee Rollout
As announced last March, TCC is rolling out a new college-wide council and committee structure this fall and has scheduled a series of informational sessions for the campus community beginning Sept. 12. TCC employees will learn the purpose behind the structure, how the new councils and committees will operate, and see a preview of the new knowledge repository that will contain charters, agendas, minutes, and membership lists.
---
---
TCC Library Releases 2016-2017 Annual Report
The 2016-2017 TCC Library Annual Report is now available and highlights the Library's yearly performance, including student and staff services, projects, and events. Some of the highlights of this year's annual report include articles on Canines and Coffee, West Campus's new Meditation Room, community outreach events, library statistics, and more.
Read the Library 2016-2017 Annual Report
here
.
We want your feedback! Tell us what you think about The Week @ TCC
Coming up on Campus
Signature Symphony at TCC Hosts The Roaring 20s & All That Jazz Sept. 8 & 9 27
Special guest Bryon Stripling joins the Signature Symphony for its 2017-2018 season kickoff. Guests will enjoy the hot jazz of Louis Armstrong, Jelly Roll Morton, Bessie Smith and others as the Signature Symphony shines a light on the 1920s. Tickets are available by calling the box office at (918) 595-7777 or online at SignatureSymphony.org.
---
McKeon Center for Creativity Hosts Art & Design ShowcaseThrough Sept. 27
View beautiful works of art and design using diverse media at the Art & Design Showcase. This exhibit features works from faculty in the TCC Visual Arts and Digital Media academic programs.
---
The Latest and Greatest of the Big Blue Podcast Featuring President Goodson and Dr. Stone
President Goodson and Dr. Greg Stone recently sat down with Dr. Jan Clayton, Senior Student Affairs Officer. Listen to the latest Big Blue Podcast.
---
Students and Employees had a Roaring Good Time at Paint the Zoo Blue
Visit the TCC Photo Gallery to see pictures from last Saturday's Paint the Zoo Blue. Thousands of people attended the annual welcome back event for students and employees.
---
Employee Tickets Now Available for Vision Dinner.
The Vision in Education Leadership Award Dinner is scheduled for Thursday, Sept. 14 at the Cox Business Center. This year's Vision Dinner will honor Alison Anthony and celebrate 10 years of Tulsa Achieves.

As President of the Williams Company Foundation, Anthony oversaw funding gifts for the Resource Center for the Deaf and Hard of Hearing, the Signature Symphony at TCC, and the Tulsa Regional STEM Alliance. The Williams Company has been a longtime supporter of Tulsa Community College for the past 35 consecutive years.

It was recently announced that starting Aug. 24, Anthony will become the Chief Operating Officer of the Tulsa Area United Way.

Discounted tickets are available for TCC faculty and staff at a special rate of $60 per ticket. To RSVP and purchase tickets Faculty and staff

interesting in purchasing tickets can reserve their spot online.

Thursday, September 14, 2017
Cox Business Center
100 Civic Center
6:00 p.m. Reception
7:00 p.m. Dinner
Business Attire

The Vision Dinner is the TCC Foundation's largest fundraiser and funds raised go to support scholarships, staff requests, and faculty projects throughout the year.
---

The Recap
---
Cost Savings Survey
In order to be good stewards of our resources, Tulsa Community College is interested in your cost saving ideas.

If you have an idea to save College resources, please submit your ideas here.